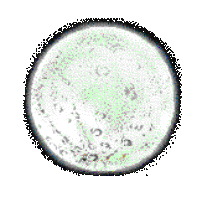 The Solo Book List
---
All the books listed below are excellent for beginners and for general information. If you are interested in books for more advanced studies,post your request to SOLO. Members will be glad to make recommendations.
Clickable links for a book are available from the Solo book store viaAmazon.com, Powells, or Barnes an Noble.
---
BASIC INTRODUCTION TO PAGANISM
- SOLITAIRE

Scott Cunningham, Wicca for the Solitary Practitioner, LLewellynPublications ( AP B )
Scott Cunningham, Living Wicca, LLewellyn Publications ( AP B )
Silver RavenWolf, To Ride a Silver Broomstick, LLewellyn Publications(ISBN: 0-87542-791-X) ( AP B )
Shekhinah Mountainwater, Ariadne's Thread ( AP B )
Marian Green, A Witch Alone, Aquarian Press ( AP B )

- WICCA

Witchcraft Today by Gerald Gardner ( AP B )
Aradia, or Gospel of the Witches by Charles Leland ( AP B )
Rae Beth, The Wiccan Path, ISBN #0-89594-744-7 (published in Englandas Hedgewitch) ( AP B )
Rae Beth, Lamp of the Goddess, ISBN 0-87728-848-8. ( AP B )
Janet and Stewart Farrar, A Witches Bible
Laurie Cabot
Sybil Leek

- DIANIC

Starhawk, Any of her Books
Caitlin Libera, Creating Circles of Power & Magic

- CELTIC

Rae Beth, Hedgewitch
Fire In The Head - Tom Conway - HarperSanFransico
By Oak, Ash, & Thorn: Modern Celtic Shamanism - D.J. Conway- Llewellyn

- NORSE

Teutonic Religion, by Kveldulfr Gundarsson
The Norse Myths, re-told by Kevin Crossley-Holland
Leaves of Yggdrasil, by Freya Aswynn

- SHAMANISM

Ted Andrews, How To meet and work with Spirits (Llewellyn's)

- OTHER

Nigel Pennick, Pagan Book of Days
Robin Skelton, The Practice of Witchcraft Today
WiccaCraft for Families by Margie McArthur
Ashleen O'Gaea, The Family Wicca Book (Llewellyn Publications, ISBN:0-87542-591-7)
Ceisiwr Serith, The Pagan Family (Llewellyn Publications, ISBN:0-87542-210-1)
---
MAGIC
Bonewits, Issac, Real Magic. Samuel Weiser, Inc, Maine, 1989. ISBN0-87728-688-4
Dion Fortune - Anything you can get your hands on.
Practical Color Magick by Raymond Buckland
DJ Conway, Norse Magic
Scott Cunningham, Any of His Books

- QABALLA

Dion Fortune, The Mystical Qaballa
Ellen Cannon Reed, The Goddess and the Tree (The Witches Qabala, book1)
---
HISTORY OF THE CRAFT
Margo Adler
Doreen Valiente
Janet and Stewart Farrar
---
MYTHOLOGY
- GENERAL

J. F. Bierlein, Parallel Myths

- THE GODS

Graves, Robert, The White Goddess
Stewart, R.J., Celtic Gods Celtic Goddesses. ISBN 0-7137-2113-8$14.95.
A Guide to the Gods, by Richard Carlyon, 1982 ISBN 0-688-01333-3
Janet and Stewart Farrar, A Witch's God
Janet and Stewart Farrar, A Witch's Goddess

- CELTIC

Ashe, Geoffrey, Mythology of the British Isles.
Briggs, Katherine, A Dictionary of Fairies.
Chadwick, Nora, The Celts (Penguin, Middlesex 1985)
Condren, Mary, The Serpent and the Goddess, Women, Religion and Powerin Celtic Ireland ISBN0-06-250156-9 $13.95.
Cross, Tom Peete and Clark Harris Slover, Ancient Irish Tales (Barnes& Noble, Totowa NJ 1988 reprint of 1936 edition)
Cunliffe, Barry, The Celtic World : An Illustrated History of the CelticRace, Their Culture, Customs and Legends (Greenwich House, NY 1986)
Davidson, HR Ellis, Myths and Symbols in Pagan Europe : Early Scandinavianand Celtic Religions (Syracuse University Press, Syracuse 1988)
Ford, Patrick K, The Mabonogi and Other Welsh Medieval Tales (Universityof California Press, Berkeley 1977)
Gantz, Jeffrey, Early Irish Myths and Sagas (Penguin, London 1988)
The Quest for Merlin by Nikolai Tolstoy
Green, Miranda, The Gods of the Celts (Barnes & Noble, TotowaNJ 1986)
Hutton, Ronald, The Pagan Religions of the Ancient British Isles: TheirNature and Legacy (Blackwell, Oxford 1991)
MacCana, Proinsias, Celtic Mythology (Hamlyn, London 1970)
McNeill, F. Marian, The Silver Bough (Cannongate, Edinburgh 1989)
Nagy, Joseph Falaky, The Wisdom of the Outlaw : The Boyhood Deeds ofFinn in Gaelic Narrative Tradition (University of California Press,Berkeley 1985)
Piggot, Stuart, The Druids (Thames & Hudson, NY 1986)
Rees, Alwyn and Brinley, Celtic Heritage : Ancient Tradition in
Ireland and Wales (Thames & Hudson, NY 1989)
Rolleston, TW, Celtic Myths and Legends (Avenel Books, NY 1986)
Ross, Anne and Robins, Don, Life and Death of a Druid Prince Touchtone,NY, 1989 ISBN 0-671-74122-5
Skelton, Robin and Margaret Blackwood, Earth, Air, Fire, Water :
Pre-Christian and Pagan Elements in British Songs, Rhymes and Ballads(Arkana, London 1990)

NORSE

Gundarson's Teutonic Religion book
A History of Pagan Europe, by Prudence Jones and Nigel Pennick

- OTHER MYTHOLOGY

Suggestions?
---
DIVINATION
- TAROT
Rider Waite Deck
The Pictorial Key To The Tarot by Arthur Edward Waite
- RUNES
- ASTROLOGY
---

HEALING
- HERBOLOGY

The Master Book of Herbalism by Paul Beyerl

- STONES (Including Crystals)

Suggestions?

- CANDLE MAGIC

Scott Cunningham

- CHAKRA

Suggestions?
---
MISCELLANEOUS
Witchcraze written by Anne Llewellyn Barstow
(Poetry of the North American Indians)The Trees Stand Shining, Selected by Hettie Jones, Paintings by Robert Andrew Parker, published by Dial Books,ISBN: 0-8037-9083-X or ISBN: 0-8037-9084-8.
---
OTHER FUN STUFF
- MUSIC

Loreena McKinnit
R. Carlos Nakai
Mickey Hart, Thunderdrums
Honor The Earth PowWow. Songs of the Great Lakes Indians, produced by MickeyHart
Libana "Musique de la Grece Antique" Atrium Musicale de Madrid, from HarmoniaMundi, France HM 40.1015. (ancient greek and roman music, including thefamous hymn to Apollo from Delphi)
"Year of the Dog" by Wolfstone (pagan Celtic rock group)
Kenny Klein (formerly of Kenny & Tzapora)

- FICTION

Tamora Pierce
The Song of the Lioness Quartet By Alanna
In The Hands Of The Goddess
Woman who rides Like A Man
Lioness Rampant
Gael Baudino
Charles deLint
Morgan Llewellyn
Rosemary Edghill
Speak Daggers to Her
The Book of Moons

- FILMS

"The Burning Times"
Order from: Ladyslipper PO Box 3124-R Durham, NC 27715 Tollfree: 800-634-6044Email: ladyslip.@nando.net

- NEWSLETTERS

Green Egg published by the Church of All Worlds
Circle Network News, a.k.a. the Pagan CNN.
---
MAIL ORDER SOURCES
Bookpeople (Austin, TX)
1-800-853-9757

ATHAMES

Atlanta Cutlery / Museum Replicas
2143 Gees Mill Rd.
Box 839
Conyers, GA 30207
(800) 883-0300
U.S. Cavalry
2855 Centennial Ave.
Radcliff, KY 40160-9000
(800) 333-5102
---
NET RESOURCES/CONTACTS

Asatru resources:

Raven Kindred http://www.webcom.com/~lstead/
(This is an Asatru-only organization.)
Ring of Troth
http://www.netusa.net/~jmr/troth.html
troth@pobox.com
The Ring of Troth, P.O. Box 580415, Queens, NY 11358
---